If you have repair work that needs to be done, look no further than Ablaze Electrical & Maintenance.
Here at Ablaze Electrical and Maintenance our team of electricians have experience handling a wide range of jobs. We offer our maintenance and repair services to both domestic and commercial clients.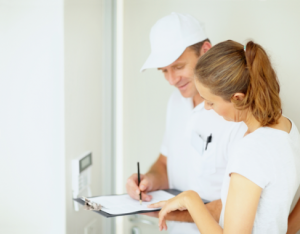 Our commercial clients receive a dedicated electrician who will go out to their site regularly to perform tests, maintenance and repairs on their electrical equipment. We pride ourselves on the quality of our work and on our professionalism, so you can trust that our electrician will always complete their job to the highest safety standards.
If you require our domestic services you too can be sure that you will be receiving the highest standard of work, using only the finest materials. All of our electricians have a great deal of experience and here at Ablaze Electrical and Maintenance nothing is more important to us than safety in and around your home. You should never attempt electrical repairs by yourself, instead you should call a qualified electrician. So keep our number handy, and the next time something goes wrong, give us a call. There will be a member of our team just waiting to help.